Negotiation Lookup
The Negotiations lookup on the menu tabs gives users the option to lookup Negotiation records by a number of criteria.  Only users with the appropriate view permissions can open Negotiation records to view and edit.
Within the lookup you have the below options to narrow down your search to the desired records. Once results are returned you can open, view activities, or click on medusa for more information; users must have appropriate rights.
open - will open the Negotiation to be viewed/edited
view activities - allows users to open a window to preview Negotiation activities (see more information below)
medusa - takes you to the Medusa panel within the Negotiation so you can see all other records the Negotiation is linked to (i.e. Award, Institutional Proposal, etc.)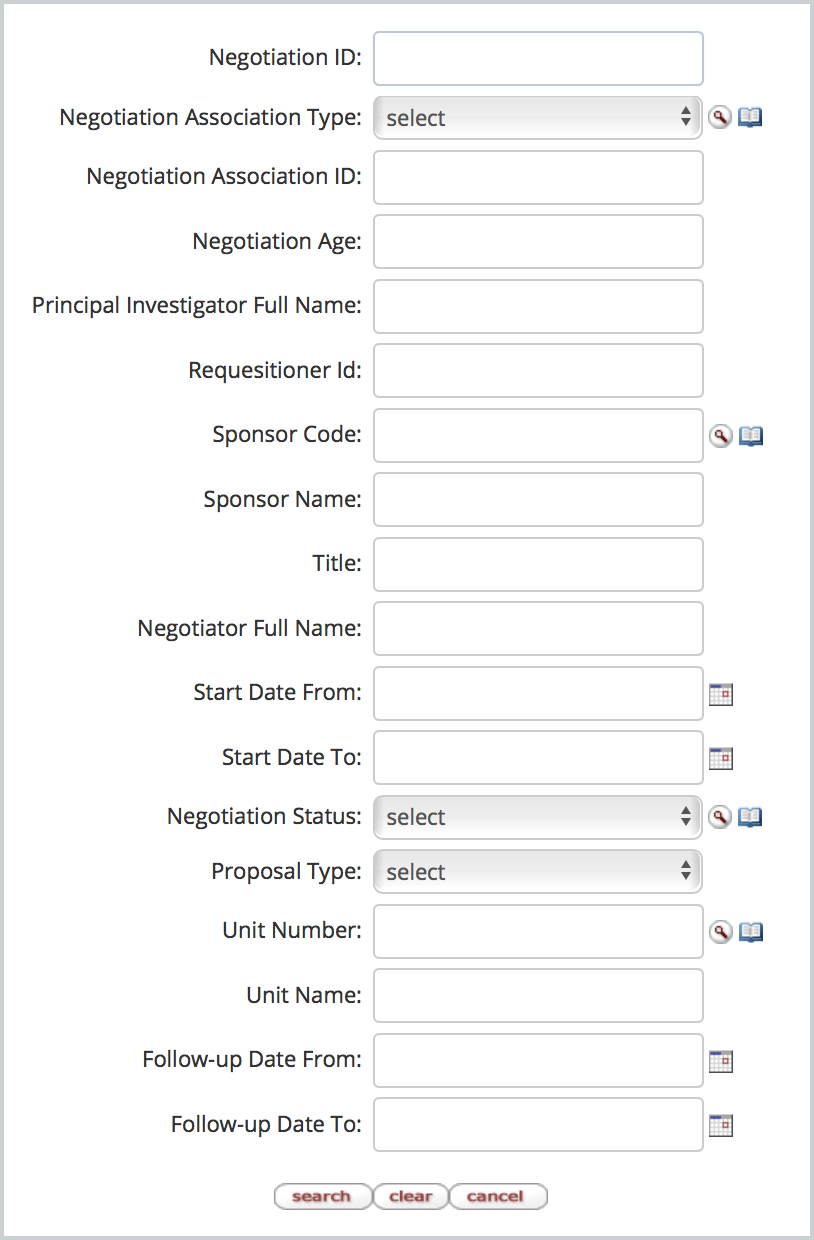 View Activities
Within the Negotiation lookup results you can see a snapshot of the Negotiation progress by clicking the view activities link.  Users must have the VIEW ACTIVITIES - LOOKUP permission in order to have the view activities option in the Negotiation lookup.

When you click on view activities it will open a popup window that will give you a list of Activities so you can know the progress of the given Negotiation.  This includes information of the Location, Activity Type, Activity Start Date, Activity End Date, and Activity Description.
NOTE:  Only Activity Descriptions that are unrestricted will display in this window; even if the user has permissions to view restricted Activity Descriptions.